Make your memory stick more memorable
Lots of people give away memory sticks at exhibitions and events; they're practical, but they lack impact. Which is why we love this presentation concept for memory sticks. The 'book' style packaging is still compact but gives you room enough to include imagery, text and branding.
The USB memory stick is locked into the presenter and is released by a simple 90 degree anti-clockwise turn. They can be ordered with or without USB memory sticks in quantities of 100 or more.
Prices start from as little as £2.20, excluding artwork.
Contact us
for more details.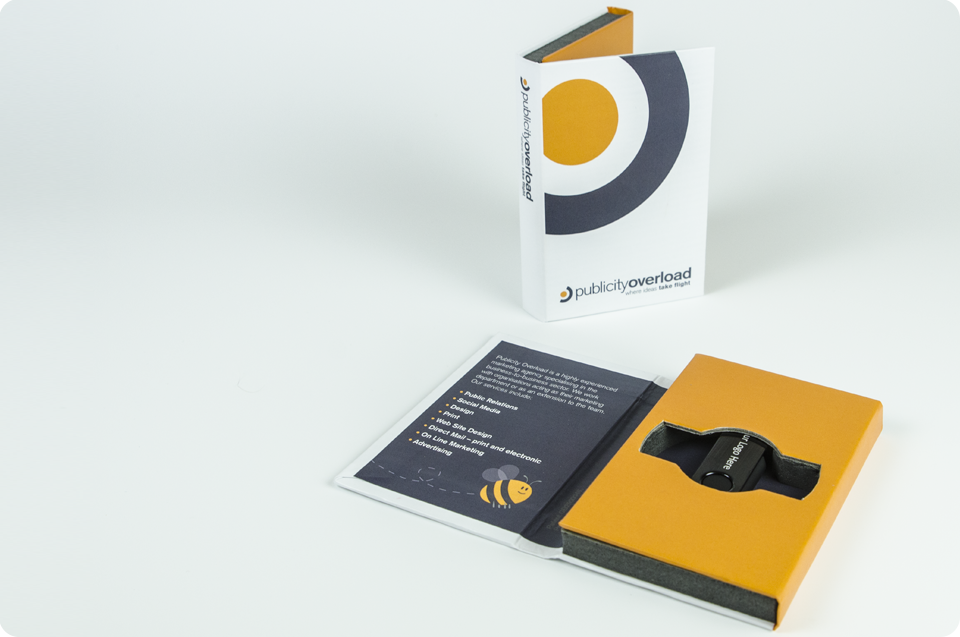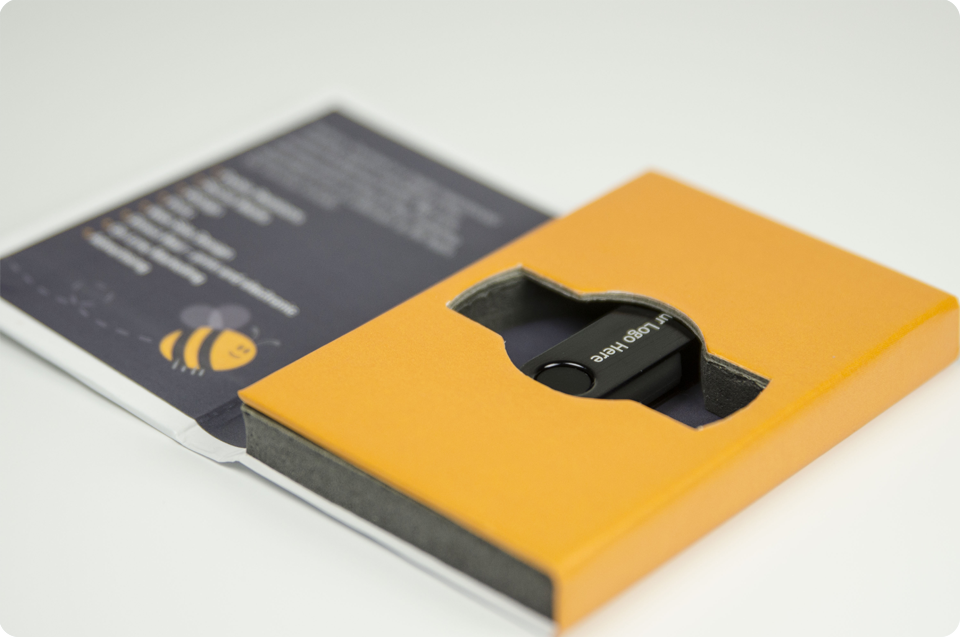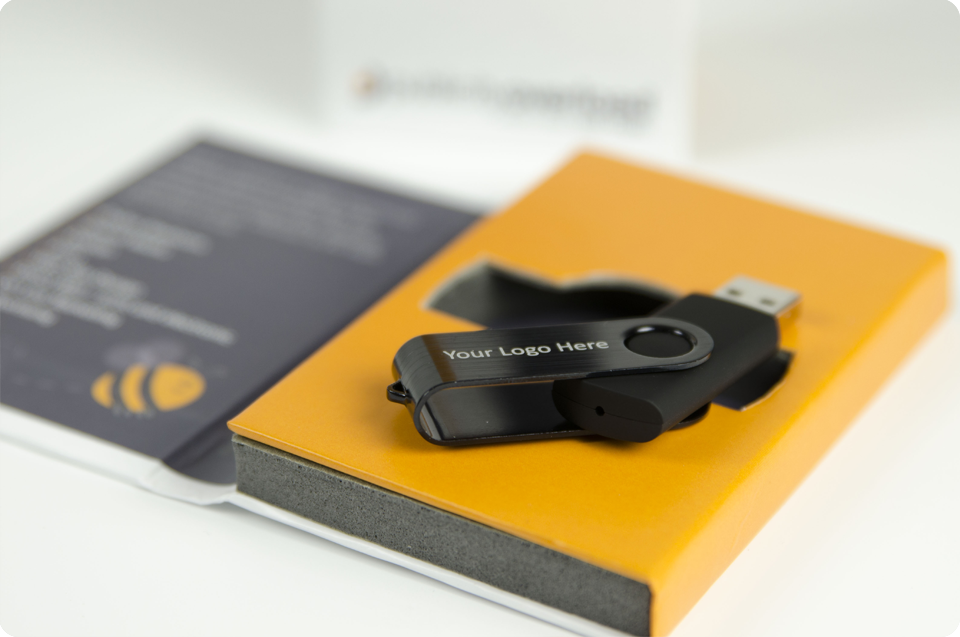 © 2012 Publicity Overload Ltd. Registered in England and Wales, Company Number 4407167.